The Segway PT is designed to operate as a pedestrian device anywhere someone can safely walk. It's eco-friendly, powered by a pair of lithium-ion batteries that recharge by plugging it into any wall outlet. It's relatively maintenance-free, with no oil to change or clutch to replace. And it's tried and true, using redundant subsystems to continuously ensure you remain balanced.
The Segway PT can take you places a car or bicycle can't – including many stores, office buildings, businesses, airports, elevators, and trains. Although they're ideal for short jaunts of 5 miles/8 km or less, Segway PTs can travel as far as 24 miles/38 km on a single battery charge. A Segway PT quickly feels like an extension of your own body, making it easy for you to remain confident, comfortable, and in control – even when it's transporting you at speeds of up to 12.5 mph/20 kph, or about the pace of a brisk run.
Stand on a Segway PT and it remains stationary and upright, balancing you appropriately. Shift your weight forward, backward, left or right, and LeanSteer® technology immediately sends you gliding in the precise direction you want to go, at exactly the speed you want to move.
It's More Than Color
When Segway designed the LeanSteer™ frames for the Segway PT, they opted for durability that added a smart visual appeal. Get right up close and personal with the Anodized Black LeanSteer frame on the i2 or the standard Anodized Black and Silver on the x2 and you'll see that it's not just color; it's a finish.
Our engineers would tell you that the process of anodizing our LeanSteer frames is electrochemical. That translates into a finish that's incredibly durable. Heck, they had to laser etch the Segway logo on there to get it to stay. Take a key to try and scratch it. Go ahead, they dare you. You'll end up doing more damage to the key. So, come to think of it, you may not want to do that.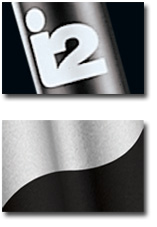 Anodized options are great for demanding commercial applications such as policing, security, and tours. Since it's standard on the x2, you can rest assured that the occasional brush with branches or dirt won't leave a mark.
If you're not as concerned about durability, consider the i2 in Gloss White or the newly minted Metallic Sage. These are brighter painted versions of the LeanSteer frame that'll lend a shinier look to your daily glide.
The i2 Metallic Sage is an interesting color. Some say it's goldish. Others say it's silvery-green. Decide for yourself as you enjoy its dynamic appeal in various lighting conditions. The metallic underbody grabs the changing light while the Segway wordmark is presented in an off-white green with a subtle outline above the gray i2 logomark indicated below.
As with other color packages for the i2 model, the i2 in Metallic Sage comes with a color-matched center console trim to complete its visual identity.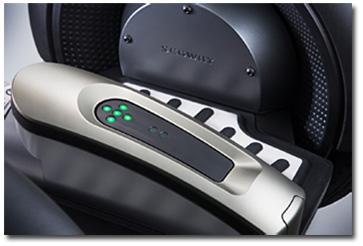 Where is it legal?
The Segway PT is designed to operate most anywhere someone can walk. In most locales in the US, the Segway PT is intended to be ridden on the sidewalk. Visit www.segway.com/regulatory for more info.
What do individuals use it for?
Today, people all around the world are using the Segway PT on their jobs, in their daily activities, and just for fun.
What do companies use it for?
The Segway PT has become an invaluable tool for many businesses, improving employee productivity, lowering operating costs, increasing visibility, and enhancing eco-friendly initiatives. Learn more about commercial uses with our case study library.
Are there available accessories?
Yes, Segway offers a wide range of accessories to customize your Segway PT. They are designed for safety, convenience, comfort, and utility, and allow you to configure a truly 'personal' transporter that suits your preferences and meets your needs.
I would like to purchase accessories for my Segway PT. Can I order these online?
U.S. residents may purchase most accessories from our online store and additional items including replacement parts are available by contacting The Garage OTR at info@thegarageotr.com, or call us at (513) 225-1583.
---