The Garage OTR is also the home of Segway Of Cincinnati. We offer a variety of Segway tours throughout Cincinnati as well as e-bike rentals.
---
E-Bike Rentals
You can rent the
Hero Eco A2B Metro directly from our showroom! This electric bike is easy and comfortable to ride while still offering speed and performance. The Hero Eco A2B Metro is capable of up to 20 mph in 4 seconds!! Features include 7 speeds, disc braking and a independent suspension. The throttle assist is available to the rider at any time and kicks in the powerful rear assist motor. No special license or complex training needed to ride this bike. If you can ride a bike you can ride this. So easy even Grandma can come along! Available by the hour for errands, or for a 3 hour rental in the Cincinnati Downtown area. A map with suggested route is available for either the 1hr or 3 hr rental, full of Cincinnati highlights! Helmets and locks are provided.
Rates:
3 hour rental: $40* plus tax
2 hour rental: $30* plus tax
1 hour rental: $20* plus tax
*includes $15 rental insurance, may opt out of rental insurance
**credit card required for security deposit

---
Segway Authorized Tours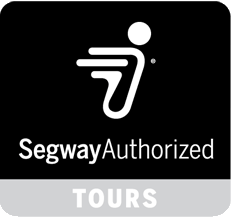 Segway Inc. has authorized a select number of Segway PT tour operations across the globe. To become a Segway Authorized Tour, tour operations must maintain the highest of standards when it comes to safety and training.
Benefits of taking a Segway Authorized tour:
Tour operators have the latest Segway product information and training
Tours follow Segway recommended safety guidelines promoting a smooth and safe experience
Smaller guide-to-glider ratio enables more personal attention
Tours are pedestrian-friendly and conform to all local regulations

---
Our Tour Routes:
We offer three distinct tour routes in the immediate Cincinnati area. All three routes are 2hr experiences, including 15-20 min of training and a 90 min guided ride. Custom tours are also available. Give us a call for details about entertaining large groups. Please see the "Find Our Showroom" link above for a map of both locations. Our Riverfront and Downtown Tours meet and depart from our showroom, at the corner of Vine and Central Pkwy. Eden Park Tours meet and depart from the comfort station, at the corner of Fulton St. and Eden Park Dr. Parking meters and a parking garage are available in the immediate area and attached building. Click here for a map of both locations.
Segway of Cincinnati Gift Vouchers are now available online!!
Riverfront: Wednesday – Saturday
Our newest route is a highlight of Cincinnati's beautiful Riverfront. Riders glide through the Central Business District from our showroom; using Eggleston Blvd as a connector to Sawyer Point. Your guide will glide you through Bi-Cenntennial Commons at Sawyer Point; historic Yeatman's Cove featuring the Serpentine Wall; and the stunning Theodore M. Berry International Friendship Park with all its glorious sculpture. The glide is capped with a ride across the mighty Ohio River on the Purple People Bridge into Northern Kentucky and back!
Eden Park: Sunday – Tuesday
Our Eden Park route is our original route and includes fourteen points of interest throughout the park. Amongst others, riders get to enjoy gliding past Mirror Lake and Krohn Conservatory; under and over the Melan Arch bridge; and through Liberty Gardens and Memorial Groves. Take in the beautiful views of the Ohio River and Northern Kentucky from Twin Lakes and the Donald A. Spencer Overlooks. Your guide will cover the history of the park, including the Water Works Pumping Building, Water Tower and Reservoir systems.
Cincinnati's Center City (Downtown): First Sundays @ 8am, Third Wednesdays @ 6pm
The Banks, Downtown, Over-The-Rhine and Pendleton!
Our Cincinnati's Center City route focuses on Cincinnati's growth from an early pioneer and settlers town to a modern day city. We navigate the cities streets and sidewalks from 2nd to 14th streets and from east to west. Enjoy gliding the stadium and central business districts, as well as the shopping districts downtown, and in the redeveloped Gateway Quarter and Over The Rhine. Learn about Cincinnati's canal system, the newly opened casino, and the eventual streetcar project. On this tour, riders get a survey of Cincinnati's Center City neighborhoods, such as The Banks, Downtown, Over-The-Rhine and Pendleton. Discover some past and learn more about the present changes. Highlights include the stadiums, the Central Business District, Fountain Square, Carew Tower and the Contemporary Art Center; just to name a few. Book early for this unique experience with local historian Chris Smith. Seating is limited to allow for intimate discussion.

---
What is better than a tour experience at Segway of Cincinnati? Sharing it with friends and family at home? Well, now you can. HD Video cameras are now available for rent so you can record your tour experience! Then share the fun by posting it to the internet or viewing it on your tv, or mobile device. The HD Video camcorder records 1080p video of your tour to a 8 GB SD Card that you get to take home with you. Choose from a helmet top or side mount, or it can be mounted to the Segway. Rent two cameras and record your friends, or record yourself and the route! A HD video camcorder, a choice of mount, and a 8GB Micro SD card are included for $25. Please mention if you would like a camera rental(s) when making your reservation. If booking online you have the option of adding a camera rental(s) when making your reservation.
Cost:
$60 per person. Minimum groups of two.
Times:
Tours are available year round; seven days a week from sun up to sun down by reservation. Our new spring/summer schedule is below. A fall/winter schedule will begin after Thanksgiving.
Monday – Tuesday is Eden Park, Wednesday – Saturday is Riverfront
Sunday is both Eden Park and Riverfront
Standard times are:
M-F 9:30am, 1pm and 6pm
Sa- 8am, noon, 4pm and 7pm
Su- EP 8am, 11am, 3pm and 6pm
RF 8am, noon, 4pm and 7pm
Tuesday nights through September we are at Spring Grove Cemetery beginning at 6pm.
Times between Thanksgiving and the New Year vary due to our special holiday routes; please click [book now] for specific days and times. Holiday route times will be announced in September; stay tuned to our news and events section, or sign up for our newsletter.
All tours are based on availability and are first come, first serve.
Tour times and tour locations are subject to change.
For any time or location outside of our normal schedule, please email kristy@segwayofcincinnati.com.
How to make an appointment:
Reservations can be online by clicking [book now] below. Based on availability. First come, first serve. Click [buy now] to purchase a gift voucher.

---
Segway of Cincinnati Gift Vouchers are now available online!!
Segway recommends that riders be at least 16 years of age to take a Segway PT tour. A rider that is 16-17 years of age must have a parent/guardian signature to take a tour. A rider that is 14-15 years of age may take a tour as long as a parent/guardian is with them during the tour.
Who can participate in a Segway PT tour?
The rider must be between 100 and 260 lbs. (45 to 117 kg.)
The rider must be able to step on and off the Segway PT without assistance, which requires physical abilities similar to climbing and descending stairs without the support of a handrail or other walking aid.
For a complete list of Segway Authorized tours worldwide, click
here.