Segway Rentals Cincinnati
The Garage OTR is a multifaceted personal transportation store as well as the new home of Segway Of Cincinnati. We have a unique selection of electric, folding and custom bikes, and e-boards.  Of course, we are still your one-stop shop for all your needs including Segway sales, Segway rentals, Segway service, and Segway tours.
We offer service on all the products we sell, maintenance for all types of bicycles and boards, as well as custom bike building.  Stop in to see selections from, Stromer, Hero Eco, Ultramotor, Eco-bike, E-Glide, and Strida!
The Garage OTR is locally owned and family operated.
E-Bike  Rentals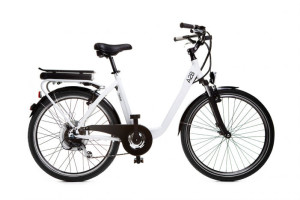 You can rent the A2B Ferber directly from our showroom! This electric bike is easy and comfortable to ride while still offering speed and performance.  The A2B Ferber is capable of up to 20 mph in 4 seconds!!  Features include 7 speeds, disc braking and a independent suspension.  The throttle assist is available to the rider at any time and kicks in the powerful rear assist motor. No special license or complex training needed to ride this bike. If you can ride a bike you can ride this. So easy even Grandma can come along! Available by the hour for errands, or for a 3 hour rental in the Cincinnati Downtown area. A map with suggested route is available for either the 1hr or 3 hr rental, full of Cincinnati highlights!  Helmets and locks are provided.
E-Bike Rental Rates:
3 hour rental: $75* plus tax
1 hour rental: $35* plus tax
*includes $15 rental insurance, may opt out of rental insurance
**credit card required for security deposit

1. All times are subject to change. First come, first serve. See our tour info page for tour descriptions/times, and for more on our weather and cancellation policies.
2. For Rentals, select the Rental Tab below for all Electric Bike Rentals (including @ Spring Grove Cemetery) and Spring Grove Cemetery Segway PT Rentals. Please note that electric bike rentals are limited to 4 participants.
3. Gift Vouchers purchased through our website are valid for ANY of our tour/rental experiences.
For large and corporate groups, or tours outside our regularly scheduled times, please email 

contactus@segwayofcincinnati.com

for more information.
4. Payment is taken at the time of the tour. A credit card is required to hold your reservation. Your card is not charged unless you cancel within 48 hrs of the start of the tour, or are a no call/no show; in which case you are responsible for the full price of the reservation.
5. If you are using a gift certificate or voucher, you MUST enter the promo code when booking your tour. Simply press the promo code button below. For assistance entering promo codes, please email 

contactus@segwayofcincinnati.com

. Please bring your printed gift certificate/voucher (or iOS or android app) at the time of your tour.
6. Online Reservations are available up until 3 hrs before a scheduled tour time. To book a tour inside of 3 hrs before a tour, please call

513-225-1583

.