SEGWAY FOR PATROL
Segway Patroller Accessories
Standard i2/x2 Patroller Parts
The i2 and x2 Patroller come with the following standard items.
To request a quote for these or any other Segway parts, please
contact us
.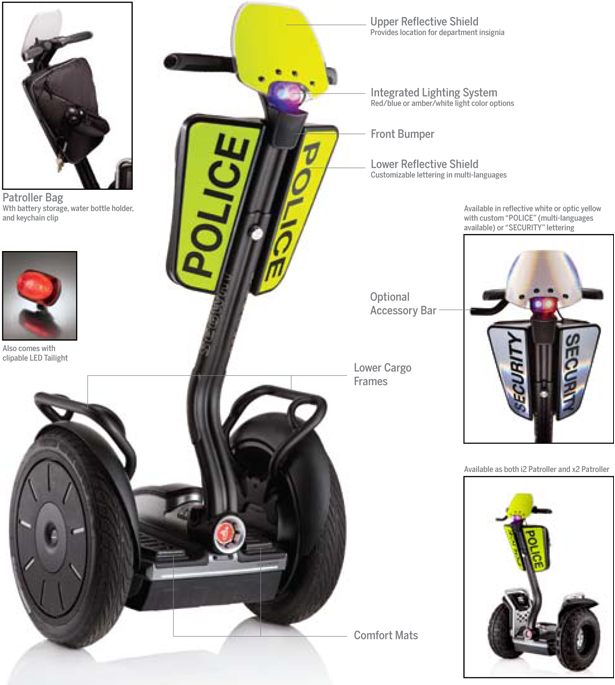 Optional Accessories
The following items can be used with the i2 and x2 Patroller to increase stowage capacity, allow for off-board battery charging, and enhance portability and vehicle protection.
---
Segway Hard Case by GIVI®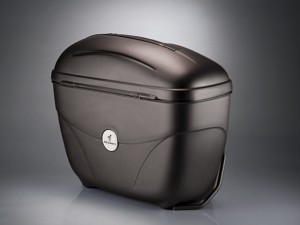 Famous for their classic motorcycle cases, the designers at GIVI created a signature case for Segway. A rugged outer shell protects your items from rain, sleet, and snow. Your valuables can be locked securely in the case and onto your Segway PT. And if you've got your own unique look, there's lots of room to customize. Two-year warranty.
Specs:
Capacity: 21 ltr
Opening Dimensions: 16.5 x 7.5 in / (41.9 x 19.0 cm)
Bottom Dimensions: 12.0 x 6.0 in / (30.5 x 15.2 cm)
Interior Height: 13.5 in / (34.2 cm)
Weight: 3.3 lbs each (1.5 kg)
BUY NOW
---
Universal Cargo Plate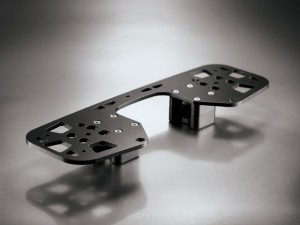 To make the most of your Segway PT, equip it with a larger carrying area with this multifunctional cargo plate. Bungee hooks and cargo nets can be used for expanded flexibility. Can be installed on the i2 or x2 lower cargo frame in two positions for your preferred configuration.
Specs:
Capacity: 15 lbs (6.8 kg) each
Dimensions (L x W): 17.5 x 5.8 in / (44.4 x 14.7 cm)
BUY NOW
---
Lithium-ion Battery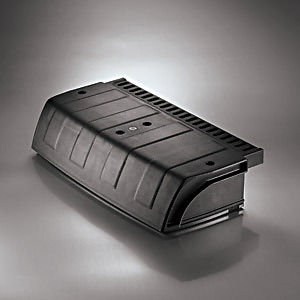 Developed with Valence Technology, Inc., Saphion® lithium-ion batteries run up to 24 miles/38.6 km on a single charge depending on model, terrain, payload, and riding style. These low-maintenance, long-life batteries can operate at temperatures as low as 14º F/-10º C. One-year warranty.
BUY NOW
---
Segway Ramp Kit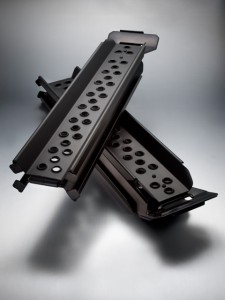 Segway® Ramp Kit – A Must Have! The ramp kit allows you to easily pack any Segway PT into a car's trunk or a truck's bed. The top grips your trunk or truck bed while the traction foot helps anchor the ramp to the ground. Once the ramp kit is secure, guide your Segway PT up it. When you're done, the ramps fold in half and fit neatly into their own carrying case for easy storage.
Specs:
Deployed (L x W): 68 x 6.5 in (172 x 16.5 cm)
Folded (L): 35 in (96.5 cm)
Weight: 12 lbs each, 24 lbs total (5.4 kg each, 10.8 kg total)
BUY NOW
---
Segway InfoKey Protector Kit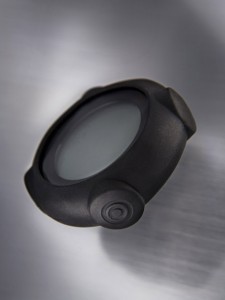 Protect your wireless InfoKey Controller from incidental damage with this custom protector kit. Rubber cover fits snugly around the case with a textured surface on the Power/Standby button. Also includes a clear screen shield to discourage scratches.
BUY NOW
---
LeanSteer Frame Tool-less Release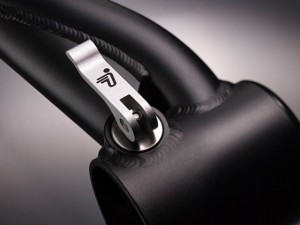 With this essential accessory, you'll be able to quickly remove your Lean Steer frame to fit your PT into tight spaces or in your vehicle.
BUY NOW