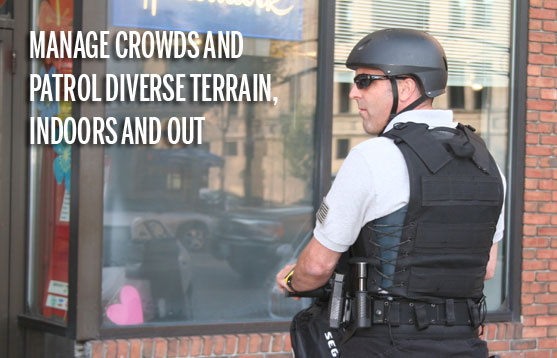 The Segway Patroller is being deployed by a growing number of government agencies and military bases in an effort to increase the efficiency and responsiveness of security patrols, flight operations and maintenance crews, IT staff and public service personnel. The application of the Segway Patroller in these environments:
Helps staff in various roles to travel throughout large bases and vast facilities quickly
Allows riders to easily travel indoors, outdoors, through doorways and into elevators
Elevates the visibility, responsiveness and productivity of critical staff
"Military bases are very large properties which are often home to dozens of buildings. It can take an airman on a Segway Patroller 20 minutes to travel the same distance that would take him 90 minutes to walk. That type of increase in efficiency is invaluable."
Segway (PTs) a Hit at Osan
Stars & Stripes Newspaper
---
Even more case studies can be found at 
Segway.com
.